Come with us to visit South Australia's only flood irrigated wine region. Surrounded by the ancient river red gums growing on the floodplain of the Bremer River is our premier red wine producing district.
Visit Bleasdale for tasting as well as a look at the old wine press crafted from the timber of these ancient trees. The Wine House provides award-winning wines for tasting as well as coffee in a relaxing setting.
One of the smallest, compact wine regions, it has avoided the hustle and bustle of its larger neighbouring regions and allows you to relax and take in the history and character that they produce in a bottle.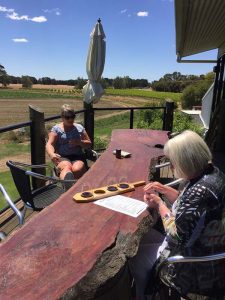 TOUR DETAILS
Cost: $180pp
Includes lunch
Duration: 7 hours.